Ziggurats and daisy chains: a musical soiree…
Posted on February 22, 2016 by alex mayor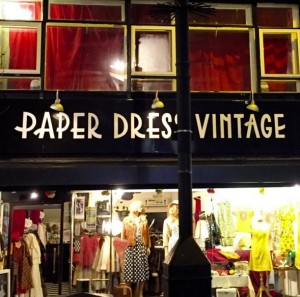 … for the february-curious!
Yes it's a gig with a difference… an entertainment-strewn blend of spoken word, polite punk choiring, and infectious pop music.
You're in good hands with:
Fax Telex – the latest brainchild from pop's whizz kid Tim Ten Yen.
Piney Gir – our good friend Piney appears, in a warm up for her US tour with Gaz Coombes of Supergrass.
AFH – our lot performing in micro-acoustic format with some story-telling thrown in the for good measure.
The Hackney Secular Singers – a choir from East London who'll be throwning in some punky vocalising.
MC'd by Kevin Reinhardt – a celebrated wit of London's poetry scene, and pro-bingo/karaoke doyenne.
DJing from Mr Travis Elborough – writer and film-maker
It's all happening at Paper Dress Vintage by Hackney Central. You should be there. There are cool clothes and excellent beers too.